Introducing RaDao, the New Member of OHM Family
Singapore, Singapore--(Newsfile Corp. - November 29, 2021) - RaDao, the new member of OHM family. Everyone knows the famous OlympusDao, Algorithmic Currency Protocol. RaDao is born to carry its successor's mission.

About RaDao
Majority of experienced crypto holders know the Olympus ($OHM) big bang surge. RaDAO is a fork of OlympusDAO. When the great $OHM has successfully helped its users and become more stable, the opportunities for new users are significantly low.
RaDao knows how the market works, therefore the company is here to help new users have a second chance for success when they missed the OHM hierarchy.
The decentralized reserve currency, RaDAO, is building a community-owned decentralized financial system to bring more stability and transparency for the world, and help everyone get an opportunity to be financially free.
Figure 1: Introducing RaDao, the new member of OHM family.
How Does RaDao Work?
RaDao offers upcoming investors to buy its direct tokens, or staking and bonding system. Users can stake an Axe token for more $RA by using BUSD, or buying bonds for the same $RA quantity with the discounted price and will be available after a fixed vesting period.

Staking:
Cryptocurrency staking means "locking up" a digital asset or being a validator in a decentralized crypto network.
Steps for staking for sRA:
1. Lock in RA and receive an equal amount of sRA.
2. The sRA balance then rebases up at the end of every period automatically.
3. sRA can be eligible to be transferred so it is composable with other DeFi protocols.
Here is where to stake RaDao:
1. Go to the RaDao website and select "stake."
2. Send the RA to the staking contract and receive sRA at a 1:1 basis.
The current APY% is 5,000,000%, which is significantly high for great profit returned.
Unstaking: Is the process of converting sRA back to RA. Here is how:
1. Go to RaDao's website and select "unstake." Send sRA back to the staking contract to receive RA at 1:1.
2. Burn sRA and receive an equal amount of RA.
Unstaking also requires the user to forfeit the most recent rebase as an exit fee.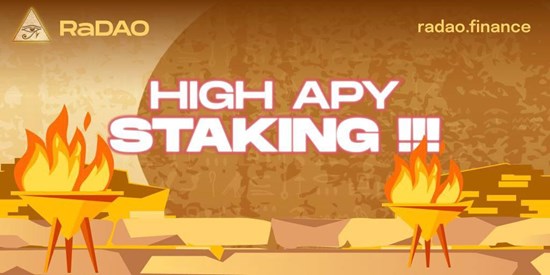 Figure 2: Introducing RaDao, the new member of OHM family.
Bonding
Bonds refer to the process of trading Liquidity Provider (LP) tokens for RA tokens at a discount (below market price). Bonding is the secondary value accrual strategy of RaDao; Bonding is an active, short-term strategy and bonding allows RaDao to accumulate its own liquidity.
RaDao bonds are vested for 5 days and are paid out per block height. For example, if users were to purchase a bond, after the first day they would have received 20% of the vested amount; then 40% after the second day, etc.
There are 3 pool bonds of RA: The main one is: RA-BUSD, BUSD, USDT. An example when users buy an RA bond: They can buy 10 RA on Uniswap at $100 each, they can buy 13 AXE bonds for $100 total and receive the same amount after 5 days.
Overall, this is a compound profit for users as well as helping RaDao maintain its LP- Liquidity and being a balance and developing crypto just like the $OHM, maintaining its successor's mission: "Heal the world financially."

Why RaDao?
As for now, it's just the beginning of RaDao, with the significant high APY% on return, RaDao's future will soon become DeFi 3.0.

The benefit of staking is intriguing, with this current APY%, it's the continuous growth. However, the community still play an important role in RaDao performance. The longer users hold their $RA, the better increase in price of $RA. That's why RaDao is owned by the community.

Join RaDao's official communities:

Website: radao.finance
Twitter: https://twitter.com/radao_bsc?s=21
Telegram:https://t.me/RaDao_BSC
Medium: https://medium.com/@RaDao
Media Contact:
RaDao
admin@radao.finance

To view the source version of this press release, please visit https://www.newsfilecorp.com/release/105582