The Very Good Food Company Announces Partnership with The Pamela Anderson Foundation
Vancouver, British Columbia--(Newsfile Corp. - October 1, 2020) - The Very Good Food Company Inc. (CSE: VERY) (OTC: VRYYF) (FSE: 0SI) ("VGF" or the "Company") is pleased to announce a charitable partnership with The Pamela Anderson Foundation (the "Foundation") to raise awareness for plant-based diets and animal rights.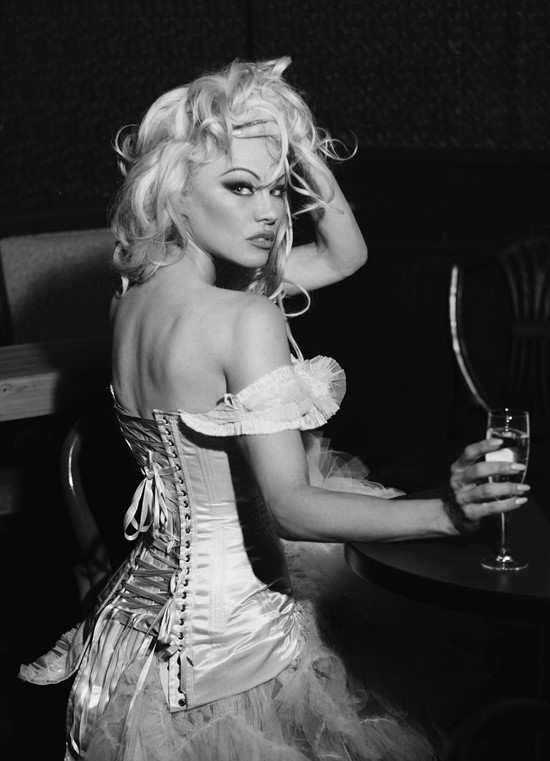 The Very Good Food Company Announces Partnership with The Pamela Anderson Foundation. Photo credit: Liz Rosa

To view an enhanced version of this photo, please visit:
https://orders.newsfilecorp.com/files/6084/64974_pam1.jpg
The Pamela Anderson Foundation
Pamela Anderson stated: "It is a thrill to have my Foundation associated with a butcher: a 21st century butcher who uses technology to create plant foods that help animals, human health, and our planet."
The Pamela Anderson Foundation supports organizations and individuals that stand on the front lines in the protection of human, animal, and environmental rights. By funding the efforts of those who inform and defend the planet and all who live within it, The Pamela Anderson Foundation is an agent of change and an advocate for justice.

https://www.pamelaandersonfoundation.org/
The Foundation is a registered not-for-profit and has received recognition and numerous awards for its charitable efforts including: The International People's Choice Award, The Linda McCartney Award, The Sam Simon Award and The Spirit Award.
CEO Mitchell Scott stated: "We're really excited to be able to do our part to support The Pamela Anderson Foundation in its efforts to spread awareness for animal rights, and to encourage plant-based diets. With such a massive platform, including over 1 million followers on Instagram, Pamela is a powerful change-agent, and we're honoured to have The Very Good Butchers brand be featured as part of her campaign."
Very Good Food Collaboration
For the month of October, the Company will run a promotion on The Very Good Butchers online store. Any customer that uses the discount code "Pamela" will receive 10% off their order, and 25% of the proceeds from sales made using the discount code will be donated to the Foundation.
In addition, The Very Good Butchers will be releasing a number of specially-marked packages of plant-based meat into retail stores. 10% of proceeds from the sale of these products will also be donated to the Foundation.
About The Very Good Food Company
The Very Good Food Company Inc. is an emerging plant-based food technology company that designs, develops, produces, distributes and sells a variety of plant-based meat and other food alternatives. Our mission is to employ plant-based food technology to create products that are delicious while maintaining a wholesome nutritional profile. To date we have developed a core product line under The Very Good Butchers brand.
For further information, please contact:
Mitchell Scott
Chief Executive Officer and Director
Kevan Matheson
Corporate Communications and Investor Relations
Email: invest@verygoodbutchers.com
Phone: +1 855-472-9841
Neither the Canadian Securities Exchange nor its Market Regulator (as defined in the policies of the Canadian Securities Exchange) accept responsibility for the adequacy or accuracy of this release.
Cautionary Note Regarding Forward-Looking Information
This news release contains forward-looking information. Such forward-looking statements or information are provided for the purpose of providing information about management's current expectations and plans relating to the future. Readers are cautioned that reliance on such information may not be appropriate for other purposes. Any such forward-looking information may be identified by words such as "proposed", "expects", "intends", "may", "will", and similar expressions. Forward-looking information contained or referred to in this news release includes, but is not limited to: the expected exposure of the campaign being substantial as a result of the large following of the Foundation.
Forward-looking statements or information are based on a number of factors and assumptions which have been used to develop such statements and information, but which may prove to be incorrect. Although the Company believes that the expectations reflected in such forward-looking statements or information are reasonable, undue reliance should not be placed on forward-looking statements because the Company can give no assurance that such expectations will prove to be correct. Factors that could cause actual results to differ materially from those described in such forward-looking information include, but are not limited to: negative cash flow and future financing requirements to sustain operations; dilution; limited history of operations and revenues and no history of earnings or dividends; competition; economic changes; and the impact of and risks associated with the ongoing COVID-19 pandemic. The forward-looking information in this news release reflects the current expectations, assumptions and/or beliefs of the Company based on information currently available to the Company.
Any forward-looking information speaks only as of the date on which it is made and, except as may be required by applicable securities laws, the Company disclaims any intent or obligation to update any forward-looking information, whether as a result of new information, future events or results or otherwise. The forward-looking statements or information contained in this news release are expressly qualified by this cautionary statement.
To view the source version of this press release, please visit https://www.newsfilecorp.com/release/64974