Scryb Inc. Announces Extension of Warranty Expiry
Toronto, Ontario--(Newsfile Corp. - August 15, 2022) - Scryb Inc.  (CSE: SCYB) (OTCQB: SCYRF) (FSE: EIY) ("Scryb'' or the "Company"), is pleased to announce that it has extended the expiry date of an aggregate of 6,105,445 previously issued warrants (the "Warrants"). The Warrants were originally issued by the Company on September 17, 2020 at an exercise price of $0.20 per common share. The Warrants have been extended for an additional eighteen (18) months, with the amended expiry being March 17, 2024. The exercise price of the Warrants will remain unchanged.
SUBSCRIBE: For more information, or to subscribe to the Company's mail list, visit: http://scryb.ai
About Scryb
Scryb is a platform that powers businesses and technologies with applied intelligence, real-time analytics, and actionable insights. The platform boasts proven adaptability across diverse markets, from digital health and diagnostics to cybersecurity and manufacturing. The cloud-based platform is composed of crucial elements including sensor technology, IoT, predictive analytics, and computer vision.
For more information, please visit our website at: http://scryb.ai
Contact:
W. Clark Kent
President
Office. 647-872-9982
TF. 1-844-247-6633
Email: info@scryb.ai
Forward-looking Information Cautionary Statement
Except for statements of historic fact, this news release contains certain "forward-looking information" within the meaning of applicable securities law. Forward-looking information is frequently characterized by words such as "plan", "expect", "project", "intend", "believe", "anticipate", "estimate" and other similar words, or statements that certain events or conditions "may" or "will" occur. Forward-looking statements are based on the opinions and estimates at the date the statements are made, and are subject to a variety of risks and uncertainties and other factors that could cause actual events or results to differ materially from those anticipated in the forward-looking statements including, but not limited to delays or uncertainties with regulatory approvals, including that of the CSE. There are uncertainties inherent in forward-looking information, including factors beyond the Company's control. There are no assurances that the commercialization plans for the technology described in this news release will come into effect on the terms or time frame described herein. The Company undertakes no obligation to update forward-looking information if circumstances or management's estimates or opinions should change except as required by law. The reader is cautioned not to place undue reliance on forward-looking statements. Additional information identifying risks and uncertainties that could affect financial results is contained in the Company's filings with Canadian securities regulators, which filings are available at www.sedar.com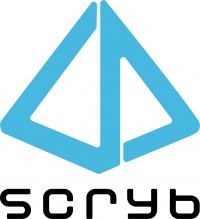 To view the source version of this press release, please visit https://www.newsfilecorp.com/release/133847