KISS PR Dallas SEO Company Launches a New Platform to Help Business Owners with Brand Storytelling
Dallas, Texas--(Newsfile Corp. - October 30, 2022) - KISS PR has announced today it is soon to launch a podcast ecosystem that assists businesses with compliantly brand amplification services via podcast.
To view an enhanced version of this graphic, please visit:
https://images.newsfilecorp.com/files/8033/142416_4845a46ce48aa8aa_001full.jpg
KISS PR Podcast Story is the company's complementary offering, which will start a pilot program starting first from to help business owners to get found using the KISS PR ecosystem which includes multimedia. The company plans on sending invitations to its early access program within the next few weeks. Dallas business owners can contact us for more information via email at hello@kisspr.com.
According to Qamar Zaman, Founder of KISS PR, over 200 business owners have seen significant results from the subject matter experts podcast. Based in Dallas, the company is starting a pilot program in Dallas and expanding nationally.
About KISS PR Subject Matter Experts Podcast
The KISS PR Subject Matter Experts Podcast is a division of Dallas SEO Company which was established in 2004 by Qamar Zaman. The company specializes in SEO, PR, and Web & Mobile application development.
Media Contact
Arnie Joy
KISS PR
hello@kisspr.com
T:972.437.8942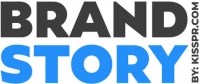 To view the source version of this press release, please visit https://www.newsfilecorp.com/release/142416