Medicaid Cancer Foundation Launches Health Fund in Response to Cancer Moonshot
The Medical Director of Medicaid Cancer Foundation H.E Dr. Zainab Shinkafi Bagudu has expressed her dedication to supporting cancer treatment and care in Nigeria and beyond.
Abuja, Nigeria--(Newsfile Corp. - January 9, 2023) - Medicaid Cancer Foundation announces the launch of the Medicaid Cancer Health Fund in the wake of President Joe Biden's reignition of the cancer moonshot in February 2022. The Medicaid Cancer Health Fund will broaden access to cancer care services in Northern Nigeria by linking beneficiaries to discount/free cancer services through its existing network of partners and building a comprehensive cancer treatment centre in Abuja.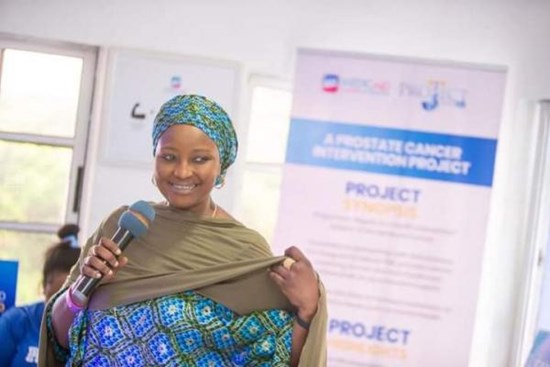 Medicaid Cancer Foundation Launches Health Fund in Response to Cancer Moonshot
To view an enhanced version of this graphic, please visit:
https://images.newsfilecorp.com/files/8814/150674_a38f7c54748228f7_001full.jpg
"Cancer care continues to improve across many African countries; however, significant challenges remain with achieving equitable access to integrated cancer services as recorded improvement are not commensurate to the growing burden of the disease on the continent. This is particularly evident in Nigeria, Africa's most populous country," said the Foundation's Executive Medical Director Dr. Zainab Shinkafi-Bagudu. "The renewed commitments by African governments and the government of the United States to tackle the growing cancer epidemic gives hope that we can achieve the transformation that PEPFAR delivered to HIV care in cancer care in the next decade. While the COVID-19 pandemic took center stage for the last three years with grave consequence for many cancer patients, the numbers don't lie, the plight of cancer patients, survivors, and their caregivers demands urgent investment that will improve the quality of care they receive."
Medicaid Cancer Foundation is committed to leveraging local and global contacts to deliver a one-stop-shop for the full complement of cancer treatment services in Nigeria. The roadmap announced at the White House Cancer Moonshot Summit in December 2022 opens the door for capital and human resource investment from the United States to accelerate access to quality cancer care services in Africa. The cost of cancer services where and when available is catastrophic for most in Nigeria, a country where 39.1 percent of its citizens live below the international poverty line.
"The World Health Organization recommends at least 300 radiotherapy machines for Nigeria's population of over 220 million. However, only 9 cancer centers have functional Linear Accelerators (LINAC) across Nigeria today," Dr Bagudu Said, " Low healthcare funding in the country at national and sub-national levels is a major obstacle to equitable access to radiotherapy."
About Medicaid Cancer Foundation
Medicaid Cancer Foundation is a Nigerian non-profit advocating for improved access to cancer care services. Based within Nigeria's capital Abuja, the Foundation links Nigerians to cancer healthcare services free of charge or at discounted rates. The Foundation also contributes to medical research and development to aid its fight against cancer and other diseases.
Contact Info:
Name: Dr Zainab Shinkafi Bagudu
Email: zbagudu@medicaidcancerfoundation.org
Organization: Medicaid Cancer Foundation
Address: Plot 665 T.O.S. Benson Crescent 2, Libreville Street, Wuse 2, Abuja, Abuja, Federal Capital Territory 900001, Nigeria
Phone: +234-708-874-4634
Website: https://medicaidcancerfoundation.org/
To view the source version of this press release, please visit https://www.newsfilecorp.com/release/150674